---
Exhibition from Zoltán Dömötör's Private Collection
Herman Ottó Museum, Miskolc
(01.05.2009 - 08.12.2013)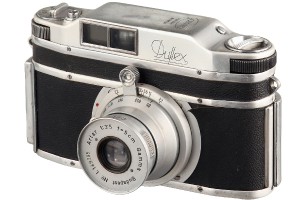 The engineer Zoltán Dömötör from Mályi did not load the shelves in his house with books or porcelain ornaments but beautiful old cameras. His habit of collecting cameras in the past thirty years resulted in a complex photography history material.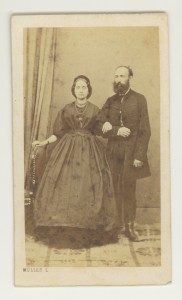 The exhibition hall of the Borsod-Abaúj-Zemplén County Museum Management in Papszer street present the complex exhibition of the history of photography as compiled by the private collector and mechanical engineer Zoltán Dömötör. Nearly one thousand old cameras, several hundred camcorders, film and slide projectors, a small professional library, a number of laboratory tools and accessories including several thousand visit cards and photos are contained in the collection. The collection covers a period over a century, from the 1840s to the 1960s.
A five-year deposit contract with the County Museum Organization made the opening of the permanent exhibition possible. One of the important results of the Renaissance Year was that a number of objects in private possession were taken over by public collections for a long time. One of these is the exhibition 'Eras, Photos, Cameras' which does not simply offer objects and a spectacle to see but is also a subjective voice to make the show a lasting experience for fans of photography.